COMPRESSED AIR
TREATMENT SOLUTIONS
MTA S.p.A began with a line of refrigeration dryers, and for over thirty years, we've been providing innovative, efficient equipment to the compressed air treatment market.  
ENERGY-SAVING REFRIGERATION DRYERS
FEATURING PULSE TECHNOLOGY:
Pulse Technology was first introduced in the DEiTech line of dryers, and made our refrigeration dryers more energy efficient, reliable, and cost-effective to run than ever before.  
The revolutionary design of Pulse Technology matches energy consumption to the work load to conserve energy while the unit is in operation.  For medium to high air flows, the refrigerant compressor is always switched 'on'.  To achieve a perfect control of the dew point, the unit's controller 'pulses' the patented suction line solenoid valve, allowing only a small amount of refrigerant to pass through into the compressor.  This lowers the compressor suction pressure and reduces its capacity.  At lower capacity the compressor uses only the energy needed to match the partial load.  At very low loads the compressor cycles on and off using the mass of the 3-in-1 heat exchanger as thermal storage.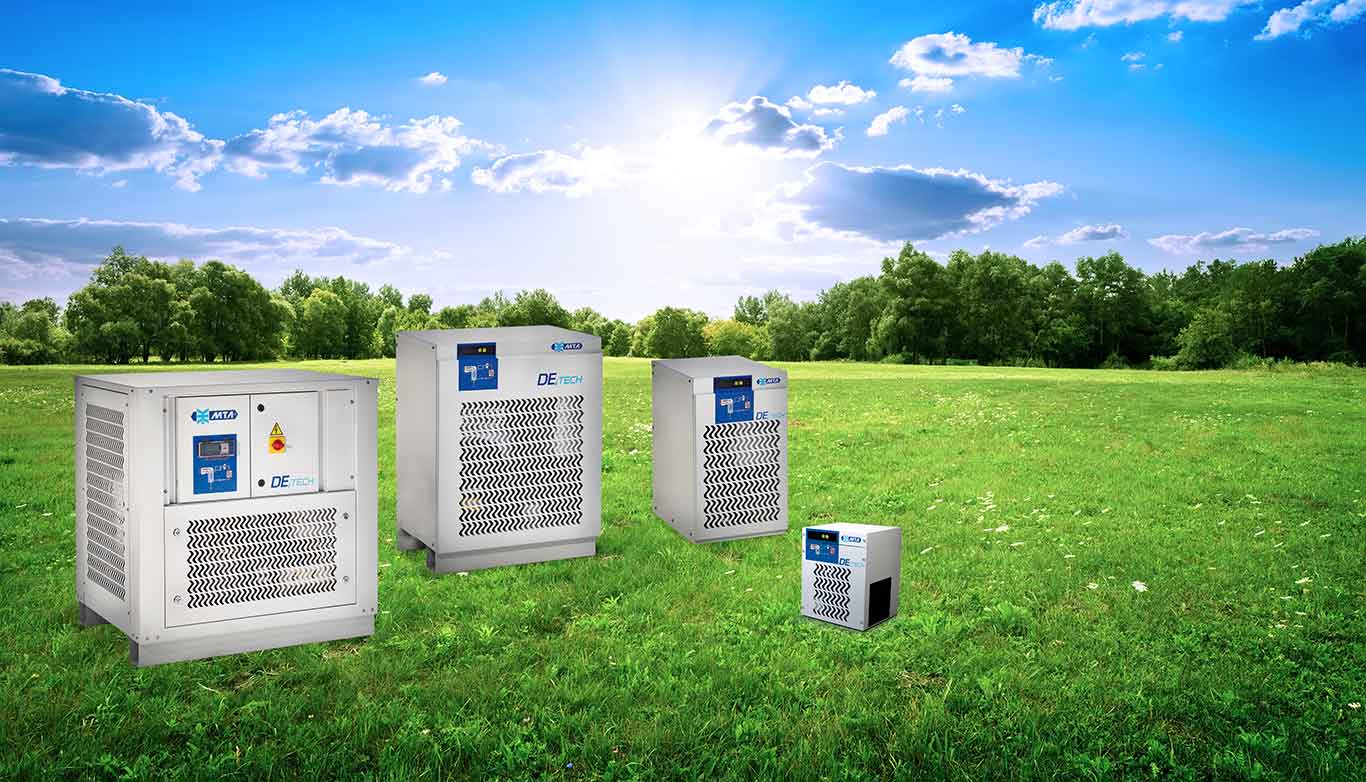 CYCLING DRYERS WITH ENHANCED THERMAL MASS